Season 3 of Alex & Co. premiered on September 24, 2016 and ended on February 18, 2017. It had a total of 20 episodes, divided in two parts.
In the second part Federico Russo (Sam) and Saul Nanni (Christian) left the show, making Rebecca, Clio and Ray main characters.
Plot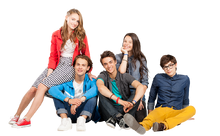 It is about to begin a new year in the Melsher Institute, where a new student, Clio, has arrived. The girl, who hides a big secret, will have a very troubled relationship with Alex. On the other hand, Emma will have serious health problems due to the firing of her father. This will take her away from her dream, her friends, her boyfriend Christian and recording the album they were preparing for the record company. When things start going in the right direction, a masked artist who has begun to succeed on the internet will appear, altering the balance of the group.
Cast
Main Cast
Part 1
Part 2
Recurring Cast
Episodes
Part 1
Part 2
Songs
Trivia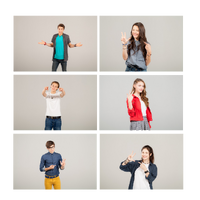 This season is divided in two parts. The first part aired in 2016, the second in 2017.
Filming for the first part of this season began on June 9, 2016 and finished in July 2016.
Filming for the second part of this season began on October 4, 2016 and finished in November 2016.
Federico Russo (Sam) and Saul Nanni (Christian) left the show in the second part of the season, so creators introduced new characters and Rebecca, Clio and Ray became main characters.
This season has more episodes than the other seasons.
This season has two intros. The first part has the same theme song of Season 2, whereas second part has a new theme song without Christian and Sam as main characters.

This season's shooting was interrupted in July because of the shooting of Come diventare grandi nonostante i genitori, the movie with the cast of Alex & Co.

This season features 4 new songs.
This season introduces many new characters (Clio, Diana, Sara, Ray, Matt, Ivan, Giada, Erika)
This season introduces new sets such as the Blue Factory, Youth Sound Records, Emma's house, Erika's bar and a never seen before area of the park.
This is the first season to both air in two parts and over the space of two years.
References
Ad blocker interference detected!
Wikia is a free-to-use site that makes money from advertising. We have a modified experience for viewers using ad blockers

Wikia is not accessible if you've made further modifications. Remove the custom ad blocker rule(s) and the page will load as expected.