WELCOME!
Welcome to the
Alex & Co. Wiki!
, a collaborative encyclopedia for everything and anything related to the Italian Disney Channel Series
Alex & Co.
!
Today is the 05/25/2017 and currently there are 457 articles and we are still growing since this wiki was founded. To write a new article, just enter the title in the box below.

About The Show
Alex & Co.
is an Italian situation comedy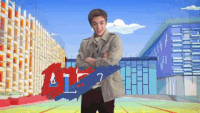 broadcast on Disney Channel Italy. The show focuses around a boy named Alex, who on his first day of high school, along with his two best friends Nicole and Christian, meets two new students: Sam and Emma. The series follows the gang as they create a band named Sound Aloud (renamed "Alex & Co." in Season 2) as they follow the road to success, with a few bumps on the way.

Characters

Episode Guide
Next on Alex & Co.




New Alex & Co. special episodes will premiere on June 23 on Disney Channel Italy. What will happen with Alex & Nicole and will the Blue Factory Records be successful?

Latest Episode




In Episode 51, at the Blue Factory Alex and Ivan challenge to proclaim the real Nobody. Emma and Ray perform So Far Yet So Close and Alex dedicates The Magic of Love to Nicole, who has just returned from abroad.

Poll: What is your favourite season?
Vote for your favourite season!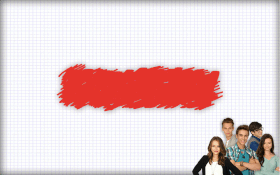 What's New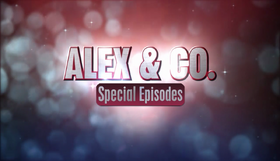 Special Episodes
Alex & Co. story continues soon!


Come diventare grandi nonostante i genitori
The Disney movie with the cast of Alex & Co.!

Next Episode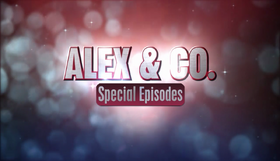 Special Episodes will premiere in
June 26, 2017 19:45:00 +0200 June 26, 2017

Latest Promo

Polls
Which couple do you prefer?

Sign Up!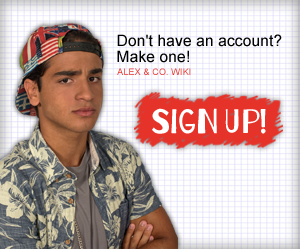 Join Chat!
Join the Chat>
Ad blocker interference detected!
Wikia is a free-to-use site that makes money from advertising. We have a modified experience for viewers using ad blockers

Wikia is not accessible if you've made further modifications. Remove the custom ad blocker rule(s) and the page will load as expected.